By Louise Newman

The simple answer is that I am a lucky cancer survivor!
In 2015, I was diagnosed with Stage 3 Breast Cancer. This was, by far, the scariest moment of my life and the hardest part was knowing how to tell my children. But they were amazing, and so supportive. I don't know how I would have got through it without them and my husband.
It's 7 years since that diagnosis and I am still here, and still fighting for people like me but who weren't so lucky.
In 2016, while I was still recovering, I took part in the Marsden March. This was 15 miles and it was very hard, not least because, due to the chemotherapy, I was exhausted all the time.
But I did it, and I thought now, with the chemo behind me, 26 miles would be okay. Well, my feet did not think so. It was tough. You don't realise 
how far 26 miles is until you are halfway.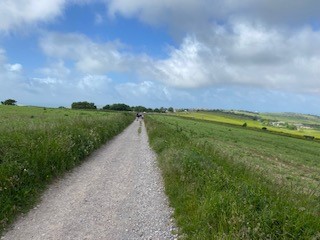 What got me through the pain?
The amazing atmosphere, the positive vibes from everyone around you, and the thought of a glass of prosecco at the end!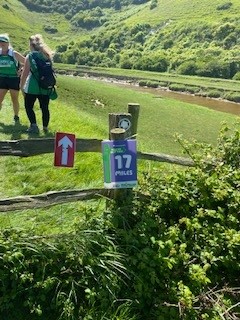 Apparently, 2,000 people took part in the South Coast Mighty Hike in aid of Macmillan Cancer Support this year. The course ran from Brighton Racecourse to Helen Gardens in Eastbourne along a gorgeous stretch of the South Downs Way. The view along the route was brilliant. My favourite part was The Seven Sisters section, which simply took my breath away. It also helped to take my mind off the pain!
Would I do it again?
Maybe, who knows. I raised an amazing £1070, including a very generous donation from Cleankill and its employees. And the cause is wonderful. Macmillan is something you don't realise you need, until you do.